Promoting health equity since 1992
About the Foundation
The PacificSource Foundation for Health Improvement is an independent, private foundation, not connected to any PacificSource entity. We are focused on finding ways to improve access to high-quality healthcare for everyone—with an emphasis on helping underserved and vulnerable populations. We serve communities throughout Oregon, Idaho, Montana, and parts of Washington.
Equity Statement
At the PacificSource Foundation for Health Improvement, we believe everyone should have opportunities for a healthy life and community—regardless of resources, circumstances, or identity. We seek to advance equity, honor diversity, and foster inclusion throughout our work. This, in alignment with our values, enables us to learn from, collaborate with, and foster the inherent power of the communities with which we partner. 
Eligibility & Funding Guidelines
Types of organizations: Applicants must be 501(c)(3) organizations or meet IRS requirements for a tax-exempt organization. We do not fund proposals centered on art, political, or faith-based causes.
Grant size and duration: Awards typically range from $10,000 to $60,000. One-year grant requests are appropriate for organizations that are new to the Foundation. Multi-year grant requests may be suitable for organizations known to the Foundation and in good standing with prior awards.
Limitations: The Foundation does not sponsor events. It also does not typically fund capital campaigns or brick-and-mortar needs. The Foundation will consider requests for funding key equipment and expanding capacity to programs and staffing.
Grant funding priorities
Our primary aim: Advancing health equity through strategies that increase access to healthcare and eliminate health disparities for marginalized people and communities.
 
Access to healthcare services for vulnerable and underserved populations, whether it's through direct healthcare services or indirect support. 
In support of promoting access, the Foundation created the Healthcare Access Partners Program. This is a five-year funding program for clinics that align with the Healthcare Access Partners model. The program's eligibility requires at least three years of experience with the Foundation; applications are by invitation only.
Prevention of health inequities through clinical and community-driven solutions, including interventions that advance equity and improve the health and well-being for those experiencing health disparities. 
Examples include, but are not limited to: Infant and maternal health; early childhood and parent education; supportive housing; nutrition access and education, and building resilience.
Select button below to download and review the application guidelines, more details, and examples.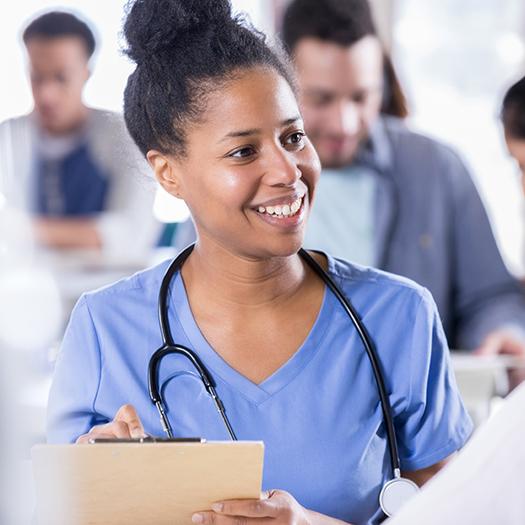 Grant application process
1. Submit a letter of intent (LOI).
- Log in to our online grant portal or create a new account (click button below).
- Click the "Apply" icon from the top bar.
- Click the blue "Apply" button next to "2023 Foundation Grants."
2. If invited, submit application.
We extend invitations on a quarterly basis.
3. Await notification.
We will communicate grant application results directly with the applicant (see schedule below).
2023 Grant Cycles 
Quarterly dates are subject to change. Changes will be communicated to active participants.
 
2nd quarter
Letter of intent deadline: January 20
Application window: February 1–21
Notification: mid-April 
3rd quarter
Letter of intent deadline: April 21 
Application window: May 1–19 
Notification: mid-July
4th quarter
Letter of intent deadline: July 21 
Application window: August 1–21
Notification: mid-October 
1st quarter 2024
Letter of intent deadline:  October 20 (2023)
Application window: November 1–21 (2023)
Notification: mid-January (2024)