Tending to the places we call home
Through financial support and volunteerism, our giving efforts benefit the communities where we live and work.
We nurture partnerships and provide grants to organizations who inspire us with their mission.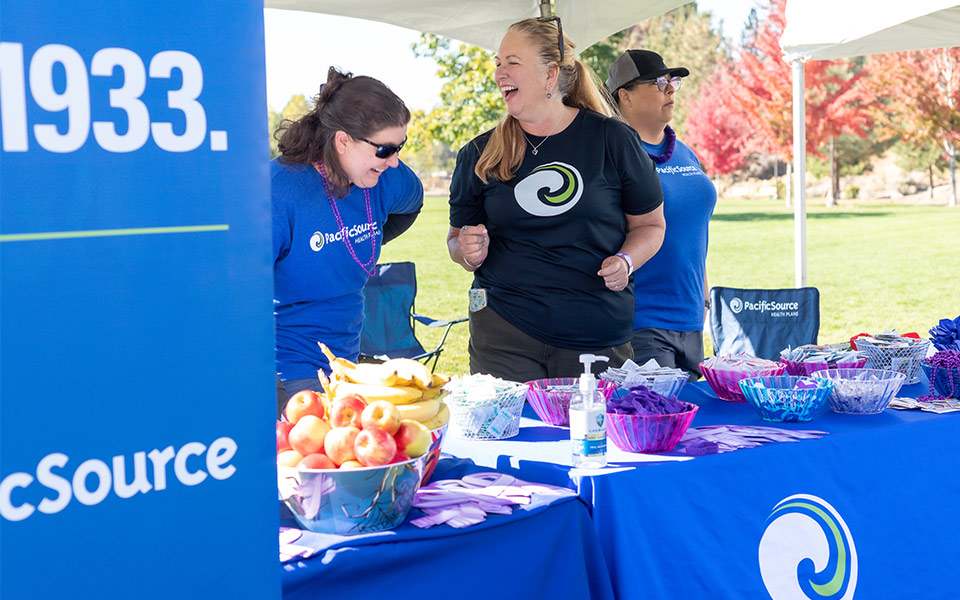 We take good
health personally
As a not-for-profit organization, we support the community through financial aid and access to healthcare for those in need. Our wellness outreach efforts help people in our region thrive. 
 
Leveraging our values to invest in community health
To help those who lack healthy options or face obstacles to meet basic needs,
we extend support in a variety of ways:
Investing
in Our Communities
Backed by company financial support and powered by employee volunteerism, our giving efforts brighten lives and strengthen communities.
Community Health
Excellence Grants
The CHE Grants Program awards grants to contracted providers who share a vision for better community health, better healthcare, and lower healthcare costs.
PacificSource Foundation for Health Improvement
An independent, private foundation, not connected to any PacificSource entity, the PacificSource Foundation for Health Improvement is focused on finding ways to improve access to high-quality healthcare for everyone—with an emphasis on helping underserved and vulnerable populations.