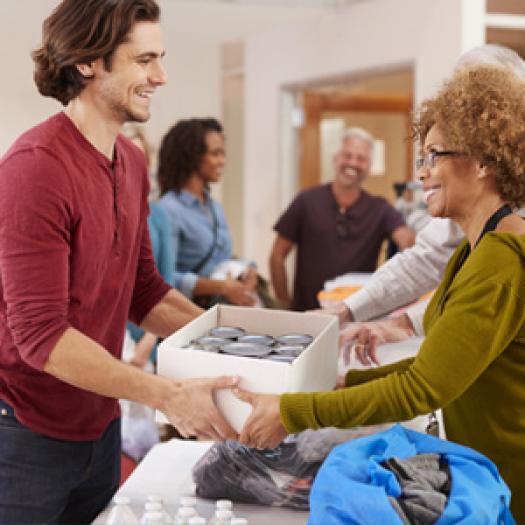 Following our hearts to get at the heart of our mission
While understanding the way people learn, play, work, and age, we're busy promoting how communities can be improved by:
Addressing social conditions that impact health—through supporting food security, housing, healthcare access, education, and transportation
Fostering resilience within families and communities, with a focus on early childhood, encouraging social connections, and promoting mental and emotional well-being
See a comparison of the three main financial support opportunities available. Download our Funding Navigation Guide
---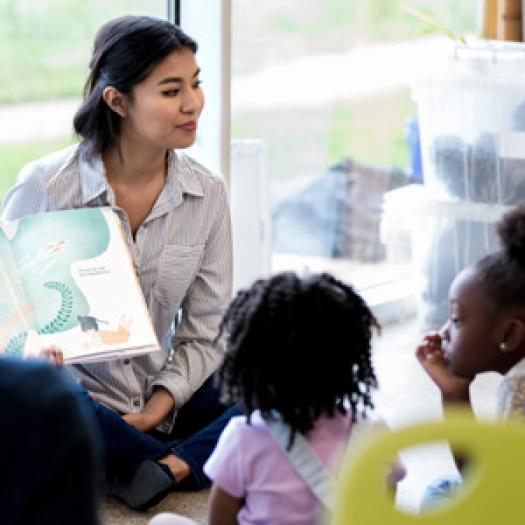 Healthy Communities Program
This is our employee-driven community-giving program that supports nonprofits seeking to improve access to care, community health, and well-being. Through sponsorships, activities, and events, we collaborate with, and invest in, organizations that share in our vision. 
Financial support, in-kind donations, and employee-volunteer assistance
Healthy Communities is employee-driven and regionally focused, sponsoring events or small grants. Each regional committee may choose to emphasize particular areas of focus or types of giving. It's the heart of our support network for those who need assistance to maintain their well-being or face obstacles in addressing basic needs.
Role of our Healthy Communities Program  
Addressing the social conditions that impact health 
Fostering resilient individuals, families, and communities 
Healthy Communities Volunteer Program: Employees make it happen
Everyone at PacificSource Health Plans is encouraged to dedicate a paid workday to volunteer with a local organization such as United Way, a local school, or any of the dozens of nonprofits selected by the employee-organized Healthy Communities Committee.
Want to submit a Healthy Communities proposal?
Organization must meet IRS qualifications for nonprofit charitable organizations
Financial contributions must benefit people within the communities we serve
Funds cannot be used for arts, sports-related, political, or faith-specific/religious causes
Review program guidelines and requirements, and fill out an online Healthy Communities Submission Form on our portal.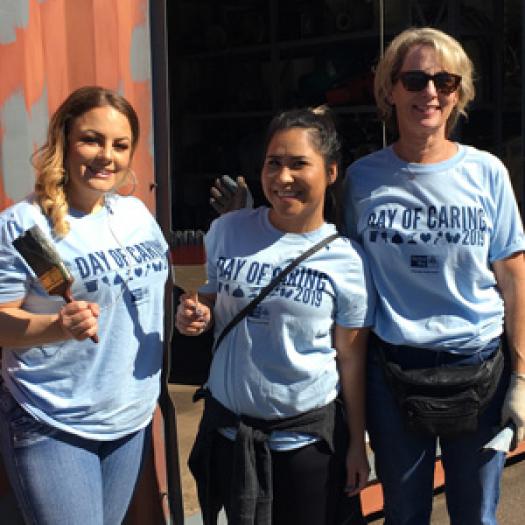 Employees giving back

Charities of Choice
PacificSource-sponsored and employee-powered: Each year, PacificSource employees at each of our regional offices choose their Charities of Choice—a community organization to support in a meaningful way. PacificSource provides funding, while the employees roll up their sleeves to engage in creative volunteer opportunities that make a difference. 

The United Way
Our annual campaign raises tens of thousands of dollars through a variety of activities and employee donations. Each October, a committee of employees plans events such as an all-employee breakfast, a giveaway of several donated gift baskets, and much, much more. Our support of the United Way also extends to the annual Day of Caring, where a team of employees spends four hours working at one of the agencies that receives support from the United Way. We also participate in the Loaned Executive program, allowing an employee to spend several months working on behalf of the United Way while remaining on our payroll and benefits.
Community Health Excellence
The Community Health Excellence (CHE) grants program funds healthcare delivery innovations that improve patient care and the health of our communities. 
In its decade-plus history, CHE has awarded more than $10 million in grants to PacificSource providers in Idaho, Montana, Oregon, and Washington state. Recently funded projects include behavioral health integration, chronic disease management programs, and expanding access to telehealth and culturally and linguistically appropriate care.
Find out more about CHE and how to apply
Are you a PacificSource provider with a healthcare delivery innovation idea? We want to hear from you!
The CHE funding cycle opens each January.