Idaho Press Names PacificSource A Winner Of The Top Workplaces 2022 Award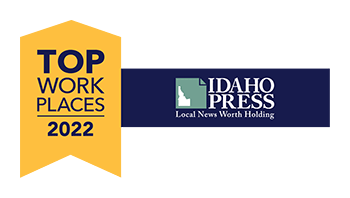 (Boise, Idaho) Oct. 23, 2022— PacificSource has been awarded a Top Workplaces 2022 honor by Idaho Press Top Workplaces. The list is based solely on employee feedback gathered through a third-party survey administered by employee engagement technology partner Energage LLC. The anonymous survey uniquely measures 15 culture drivers that are critical to the success of any organization, including alignment, execution, and connection, among many others.
"This honor is really a testament to the amazing group of employees that make up PacificSource across all of our regions," said Ken Provencher, president and CEO of PacificSource. "It's their tireless efforts to live our company values every day that make PacificSource a place where people enjoy working and going the extra mile to not only serve and take care of our members, but each other as well."
"Earning a Top Workplaces award is a badge of honor for companies, especially because it comes authentically from their employees. That's something to be proud of," said Eric Rubino, Energage CEO.
About PacificSource Health Plans:
PacificSource Health Plans is an independent, not-for-profit community health plan serving the Northwest. Founded in 1933, PacificSource has local offices throughout Idaho, Oregon, Montana, and Washington. The PacificSource family of companies employs more than 1,600 people and serves over 600,000 individuals throughout the Greater Northwest. For more information, visit PacificSource.com