PacificSource Health Plans Ranked No. 7 among Oregon's Healthiest Large Employers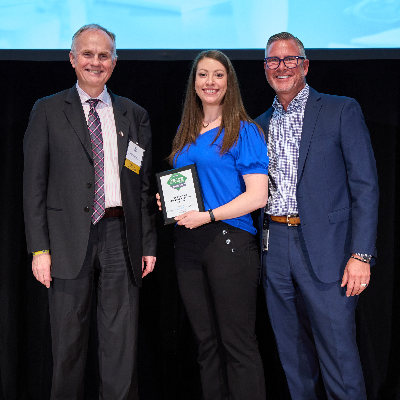 (Springfield, Ore.) July 6, 2023 — PacificSource Health Plans was recently ranked No. 7 among large businesses of 1,500–4,999 employees on the Portland Business Journal's annual list of Healthiest Employers of Oregon.
The annual assessment is scored rubric style with categories that included culture and leadership commitment, foundational components, strategic planning, marketing and communications, programming and interventions, and reporting and analytics. Companies are ranked by the Healthiest Employers Index (HEI), which is assigned to each applicant.
"Being named as one of the Healthiest Employers of Oregon is affirmation of the commitment PacificSource Health Plans has made to support our employees' health and well-being," said Sabrina Black, employee well-being program manager for PacificSource Health Plans. "Our well-being program is constantly growing and evolving to help our employees be their best selves, empowering healthy lifestyle behaviors that will serve them at work, at home, and in their community. It's all connected, and it's important that our well-being program reflects that."
PacificSource offers health-promoting tools to support employees wherever they work. This includes a hybrid work model, sit/stand workstations, healthy food offerings and education, access to onsite fitness facilities, company-wide well-being challenges, an online health engagement web portal, complimentary run/walk entry fees, an employee-focused wellness committee, and dedicated employee wellness specialists on staff.
About PacificSource Health Plans:
PacificSource Health Plans is an independent, not-for-profit community health plan serving the Northwest. Founded in 1933, PacificSource has local offices throughout Oregon, Idaho, Montana and Washington. The PacificSource family of companies employs more than 1,800 people and serves over 600,000 individuals throughout the Greater Northwest. For more information, visit PacificSource.com.