PacificSource Health Plans Names Erik Wood as Vice President and Montana Regional Director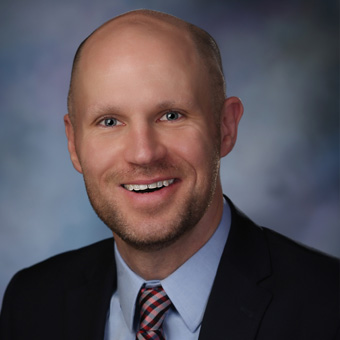 (BILLINGS, Mont.) Nov. 30, 2020— PacificSource Health Plans has named Erik Wood as vice president and Montana regional director. In this role, Wood will serve as a member of the organization's executive management group with responsibilities for all health plan activities in the state of Montana, as well as executive leader for issues related to media, legislative, regulatory, business, key provider interactions, and community activities.
Wood comes to PacificSource with more than 17 years of health care leadership experience. He most recently served as the vice president of ancillary services at Billings Clinic where he was responsible for the overall operations, quality, and growth of the ancillary division. Prior to that, he served as the CEO of Pioneer Medical Center in Big Timber and in several leadership roles with Community Medical Center in Missoula from 2003 through 2012.
"We are pleased to welcome Erik to our Montana team," said Ken Provencher, president and CEO of PacificSource. "He brings to this position a deep understanding of the health care needs of Montanans and extensive experience in leading teams to success. I am confident his leadership will serve our members well."
"I'm excited to join a health plan with a strong local community focus like PacificSource, and look forward to helping my fellow Montanans get access to the care they need," said Wood.
Wood graduated from the University of Montana with a bachelor's degree in political science and a master's degree in public administration. Outside of work, he enjoys skiing, snowshoeing, rafting, hiking, and camping with his family.

About PacificSource Health Plans:
PacificSource Health Plans is an independent, not-for-profit community health plan serving the Northwest. Founded in 1933, PacificSource has local offices throughout Oregon, Idaho, Montana and Washington. The PacificSource family of companies employs more than 1,500 people and serves over 523,700 individuals throughout the Greater Northwest. For more information, visit PacificSource.com.