PacificSource Health Plans' President and CEO Ken Provencher to Retire in March 2023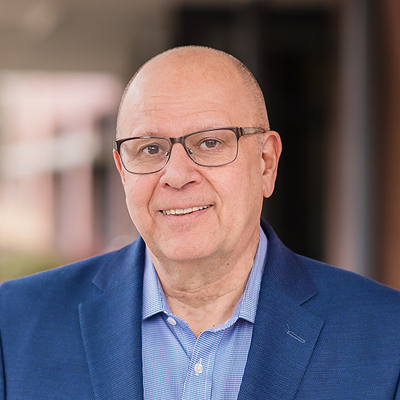 (Springfield, Ore.) June 24, 2022— PacificSource Health Plans announces that long-standing president and CEO Ken Provencher will retire on March 31, 2023. Provencher has served as PacificSource's president and CEO for 21 years, and is only the fifth PacificSource CEO since the company's inception in 1933. Upon his retirement he will leave behind more than 38 years of experience in the healthcare industry, with 28 of those years committed to PacificSource. The PacificSource board of directors will conduct a nationwide search for his replacement.
"I have been very fortunate and blessed to have worked with all of my PacificSource colleagues and our board during my tenure here," said Ken Provencher, president and CEO of PacificSource. "I am extremely proud of how we have approached our work and that we have done so as an independent, not-for-profit community health plan. I also appreciate our many provider and community partners who have collaborated with us and worked diligently over the years to provide greater access to care and improve community health."
"It has been a pleasure working with Ken in his tireless pursuit of building PacificSource into an admired organization with a focus on the health of our communities," said PacificSource Board Chair Rick Wright. "The entire Board of Directors is happy Ken finally gets to enjoy retirement and we would like to thank him for preparing us for a bright future."
During his tenure with PacificSource, Provencher has overseen the organization's exponential growth in the Northwest as the company expanded its reach throughout Oregon and into Idaho, Montana, and Washington. In 2016, he oversaw the implementation of a strategic partnership with Legacy Health, resulting in an integrated approach that has elevated the quality of care to members and patients, and allowed PacificSource to serve as the health insurance provider for Legacy's benefit-eligible employees and their families. He also led the company's biggest Medicaid membership expansion in 2020, adding more than 200,000 members and bringing the organization's total membership to over 600,000 individuals to date. 
Provencher joined PacificSource in 1995 as provider contracting director, was promoted to vice president operations in 1996, and then served as interim CEO in 2000 before being officially appointed to president and CEO in 2001. Prior to joining PacificSource, he served as vice president of VHA Upstate New York, a 15-hospital healthcare system. He also served as administrative director for United Health Services Network and director of finance and operations for HMO of North Carolina, a Blue Cross/Blue Shield subsidiary.
About PacificSource Health Plans:
PacificSource Health Plans is an independent, not-for-profit community health plan serving the Northwest. Founded in 1933, PacificSource has local offices throughout Idaho, Oregon, Montana, and Washington. The PacificSource family of companies employs more than 1,600 people and serves over 600,000 individuals throughout the Greater Northwest. For more information, visit PacificSource.com.