PacificSource Health Plans Welcomes Jeremy Vandehey as Oregon Market President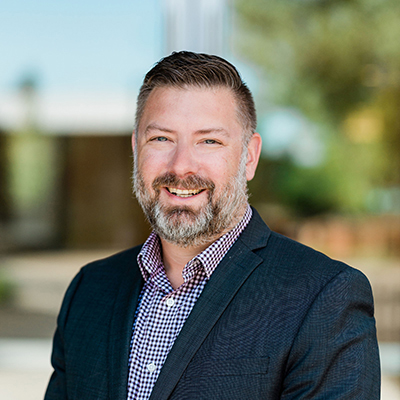 (Springfield, Ore.) July 27, 2022— PacificSource Health Plans welcomes Jeremy Vandehey as Oregon market president. In this new role, Vandehey will serve as a member of the organization's executive management group with responsibilities for health plan activities in the state of Oregon, as well as statewide executive leader for market strategy, business development, provider partnerships, community engagement and government/regulatory affairs. He will start this position in mid-October of this year.
Vandehey comes to PacificSource from Oregon Health Authority (OHA), where he most recently served as health policy and analytics division director, and in an earlier role with the organization, as director of legislative and government affairs. Before joining OHA, he was the health care policy advisor for Governor Kate Brown, and prior to that he served as the government relations manager for Kaiser Permanente Northwest Region. Vandehey has also held a variety of roles as an attorney at law, including time with Disability Rights Oregon. 
"We are very pleased to welcome Jeremy to the PacificSource team," said Dan Stevens, PacificSource's executive vice president for regional and provider partnerships. "His deep knowledge of the Oregon health care landscape will be an invaluable asset for our members, providers and other partners in advancing our vision to create healthier communities."
"I'm excited and am looking forward to joining PacificSource," said Vandehey. "Their nearly 90 years in Oregon and outstanding reputation throughout the northwest are inspiring, and I look forward to helping support their ongoing dedication to improving the health and wellness of their members." 
Vandehey received his juris doctor degree with distinction for the University North Dakota School of Law and a bachelor of science degree in public policy and administration from Western Oregon University. When not in the office, he enjoys spending time outdoors hiking, skiing and biking. 
About PacificSource Health Plans:
PacificSource Health Plans is an independent, not-for-profit community health plan serving the Northwest. Founded in 1933, PacificSource has local offices throughout Idaho, Oregon, Montana, and Washington. The PacificSource family of companies employs more than 1,600 people and serves over 600,000 individuals throughout the Greater Northwest. For more information, visit PacificSource.com.