PacificSource Health Plans Welcomes Sabrina Coleman as Vice President and Corporate Compliance Officer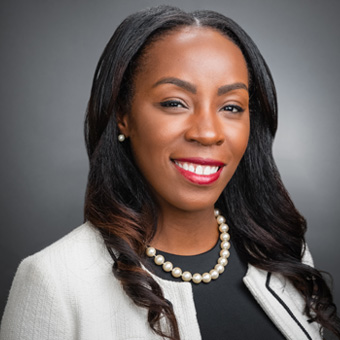 (Springfield, Ore.) April 12, 2021— PacificSource Health Plans welcomes Sabrina Coleman as its new vice president and corporate compliance officer. In this role Coleman will be responsible for administering and managing the enterprise's compliance program, ensuring that PacificSource maintains full compliance with all governmental agencies, including all Federal and State regulatory agencies. She will also serve as the company's privacy officer.

Coleman most recently served as the senior director of delegation oversight for L.A. Care Health Plan, as well as senior director of compliance and audit services in an earlier role with that same company. Prior to that she served in compliance roles with the New York based organizations Public Consulting Group, Montefiore Medical Center and Living Life Home Care.  
"We're excited to have Sabrina join us during a time of significant growth in the Medicaid area of our business," said Ken Provencher, president and CEO of PacificSource. "Her rich background will be a strong addition to both our compliance and executive leadership teams." 

Coleman earned her Bachelor of Arts in political science and Japanese from Lincoln University and her Juris Doctorate in Law from Villanova University Charles Widger School of Law, both in Pennsylvania. Outside of work she enjoys outdoor activities, travel, and trying new foods. 

Coleman will begin her new role April 26 and will work out of PacificSource's Springfield office.

About PacificSource Health Plans:
PacificSource Health Plans is an independent, not-for-profit community health plan serving the Northwest. Founded in 1933, PacificSource has local offices throughout Oregon, Idaho, Montana and Washington. The PacificSource family of companies employs more than 1,500 people and serves over 523,700 individuals throughout the Greater Northwest. For more information, visit PacificSource.com.